Educator's Guide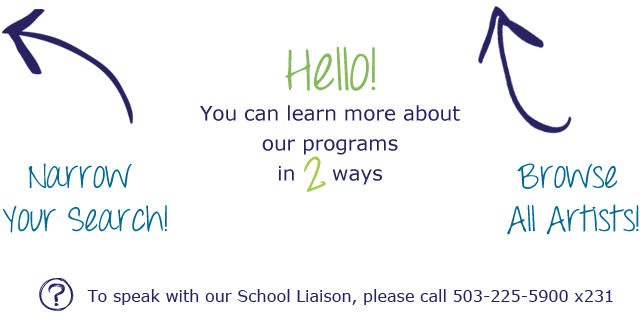 Once you've selected the artists that you'd like to learn more about, you can either submit your wishlist from our website or contact us directly for more information.

You can reach Josephine Kuever, our School Liaison, at 503-225-5900 ext. 231 or via e-mail at josephine@ya-or.org. She can answer your questions and give you step-by step help with all of your arts planning and scheduling.
Once you schedule your program(s), we will send an invoice (plus a contract when scheduling performances) and any information you need to make sure you have the best experience possible.
Helpful Links